Disney  Best Tips for a Magical Vacation
---
Planning your magical and for most once in a lifetime trip to Disney can be overwhelming. Some choose to use a great travel company and some like to plan it out by themselves. Having done the planing it out (filled with tons of research…me reading similar blog posts and or visiting the Disney mom's panel), I have learned some valuable information along the way.
Affiliate links are included below. This means I will receive a commission, at no cost to you, if you purchase a product through my link. Thank you for your support! 🙂
Best Tips for a Magical Vacation:
1. Take the Time to Plan it out – I have a Free Disney Planning Checklist for subscribing to my blog. Enter most items into your itinerary on the My Experience app.
2. Be Flexible – Meaning sometimes kids get tired, or weird weather happens. Don't be afraid to deviate from the plan if needed.
3. Take Breaks – Plan in a rest day or half a day from the parks, enjoy your resort swim, take a nap by the pool, Spend and evening at the resort.
4. Splurge on Memory Maker & use Photo Pass photographers
5. Set your home screen on your phone to the My experience app, so you can check wait times and see your itinerary.
6. Dress in comfortable clothes & shoes – Personally I love my sketchers go 2walk shoes for Disney ( I have 2 pairs). I personally think shorts & t-shirts are the way to go or whatever you feel most comfortable in.
My biggest lesson is to make sure you are comfortable and your family is comfortably dressed. You walk a ton, and the weather is different depending on season so pack appropriately. My kids were pretty comfortable in their crocs at Disney.
7. Have a great Park Bag Packed  – The Ultimate Park Bag
8. Check the Dress Code for the nicer Restaurants some don't allow tank tops etc.
9. Enjoy the snacks & make a list of snacks you want to try….there are some great ones!
 10. Take time to meet the characters –  Show up 20 to 30 minutes early to the scheduled character spots (I am referring to the ones without fast passes).
Note : The characters sign & do photographs for a little over 30 minutes and it could be large gaps of time in between appearances. This happened to us for Aurora at Epcot. My advice get there early and wait in the beginning if you are able too.
11. Plan some early morning days at the Park – You can take advantage of early morning hours (if you're a resort guest) and or get pictures in front of the castle. Explore a less crowded main street.
12. Eat at the Resorts Quick Service to save time waiting in Lines….also better food options, plus you can check out other Resorts when visiting different parks.
13. At Epcot the World part doesn't always open at the same time as the park so double check it on the day you have planned.
14. Use the Baby Care Centers if you have little ones.
15. Best spot for Happily Ever After Fireworks   -is after the first green space (which is reserved for the Dessert Party) in front of Casey's Corner. This has amazing views but you have to get there about 45 minutes to an hour a head of time.
Note: Have someone reserve the area with your items, take turns using the restrooms, get snacks and enjoy the time together.
16. Use the dinner and or lunch combo fireworks & show packages for the other parks. That way you have reserved seating.
17. Use your Fast passes for crowded times of the day – Disney Fast Pass Secrets!
18. Take advantage of the Free things at Disney – Buttons announcing my first visit & celebrations.
19. Fill up your water bottles –(my favorite polar insulated) with FREE water, ask for it at most snack & quick service counters, get a couple cups and fill up that water bottle.
20. Play the Treasure Map game at Magic Kingdom – Pirates Treasure in Adventure World. You can earn a free FAST PASS to pirates of the Caribbean ride & it's fun! Pick up your map at the Hut down from the pirate gift shop.
21. If you have older kids you can play the Sorcerers of the Magic Kingdom game throughout Magic Kingdom you will unlock secret windows and it is a great way to do something other than rides and provides some downtime.
22. Purchase your Disney Balloon & Ears in the beginnings so you can enjoy it your whole trip.
23. Read everything you can to make your trip as smooth as possible.
24. Plan a night to Ride rides during the Happily Ever After show, lines will be shorter.
25. Dress comfortably & for the weather ( wear comfortable shoes you do a lot of walking).
Note : For my children we found both the crocs and sneakers were extremely comfortable. For myself I love my go walk sketchers they are comfortable and breathable.
Overall the most important tip I can pass on is Have Fun & Enjoy it. You will have memories that you can cherish for a lifetime. If you have some great tips…please share. Check back here often for updated tips. Enjoy your magical vacation.
Til Our Next Adventure,
Jenn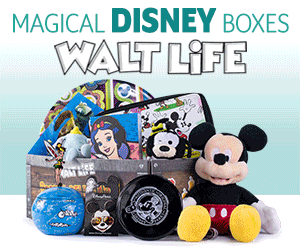 SaveSave