The Ultimate Disney Park Bag
---
When you visit Disney you need to have a park bag that works for you. We have a skip-hop stroller bag, a snack bag, & we use a plastic bag from gift shops. I recommend repacking this each night. Subscribe to my blog and receive a Free Download of my park bag checklist. I personally laminated it and check it each night, so we are ready to go for the day.




1. A First Aid Kit – Personally I made my own & used one of my extra cosmetic bags. It makes getting through security a breeze… (below is what I have in it at all times):
Tylenol & Motrin (adult & child)
Band Aids
Neosporin & Owie Oil
Lip sunscreen
Face Sunscreen
Tide Pen
Hand Sanitizer – I love this one made by the honest company it smells like orange creamsicle 
2. Diapers & Wipes
3. Change of Clothes for Each Child (including underwear)
4. Disinfecting Wipes ( love my Thieves wipes)(oily post)
5. Sunscreen
6. Ponchos
7. Snack bag filled with the following:
cereal bar
applesauce packets
extra Ziploc bags ( to take leftovers or divide up snacks ie. popcorn)
baby food pouches
Protein barns (Our favorite is the Kind Bars)
Animal crackers
8. Autograph book & Pens
9. Lanyards for collecting Pins and or Pin Trading
10. Glow Stick & Bubbles ( to stay entertained while in lines or waiting for fireworks)
11. Phone & charger
12. Hats & Frogg Towels ( Hot Days)
13. Sunglasses
14. Extra Bottle Water or Water Bottles (We love Polar Insulated Bottles)




15. Misting Fans
These are the items that we use almost every time we visit the Parks. What are some of the items you like to pack in your park bag?
Til Our Next Adventure,
Jenn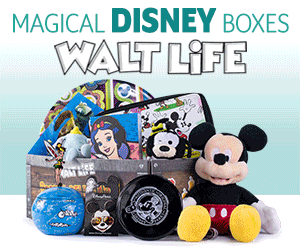 SaveSave